Whether your backplanes have 600 test points or 60,000 test points, Testronics has a Backplane Test system perfectly suited for the most demanding throughput requirements
---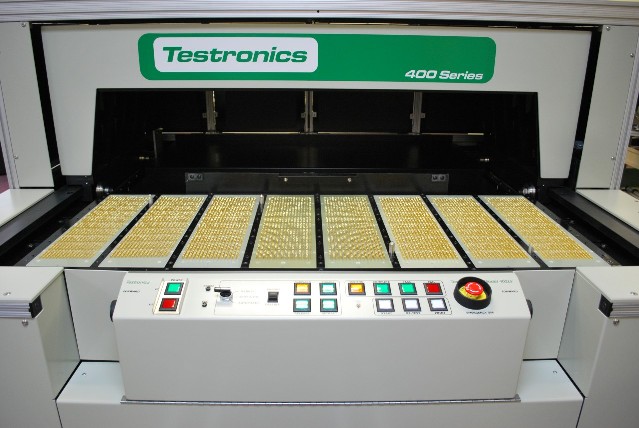 High Volume? A single Testronics backplane test system can easily test on average 10,000 to 30,000 backplanes per month.
Reliability? Testronics backplane test systems perform year after year after year, (without expensive annual maintenance agreements). The model 401 was introduced in 1995 and the original systems are still in operation, 15 years later with millions of backplanes having been tested on them.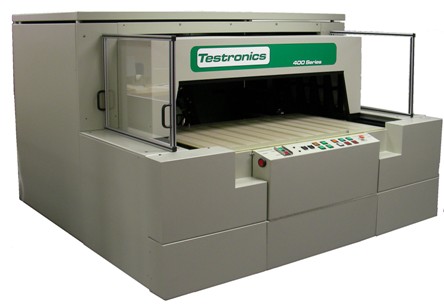 Up to 65,536 Test Points, Level IV / Analog ICT Backplane Test System.
(40,960 points bottom side + 24,576 points top side)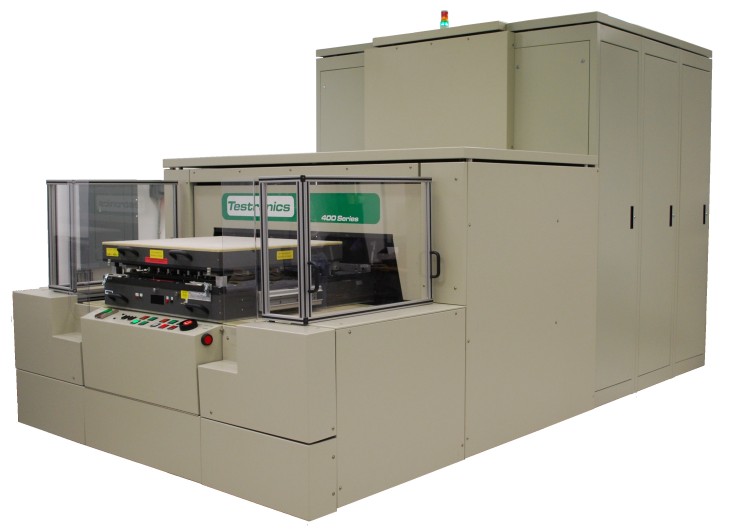 Up to 61,440 Test Points, High Voltage Backplane Test System. Available in 100V, 500V, 100V or 1500V Configurations.

---
Upgrade your 401 Backplane Test System to our latest generation Backplane Test system, the model 402 Backplane Test System
---
More information on upgrading your existing model 401 backplane tester...
You can upgrade your existing model 401 Backplane Test System to the latest generation, larger model 402LV. By upgrading, you can now test larger backplanes with more test points.
---
"Daisy Chain" Backplane / Card Cage / Rack Testing
---
Testing a high test point count backplane / card cage / rack with ribbon cables and passive paddle cards can be extremely difficult, very slow and often times, unreliable. Significantly improve throughput, reduce weight, and increase test reliability with Testronics' model 406DC Daisy Chain Backplane Test System.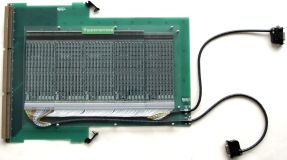 Please contact us for more information on our active paddle card / "Daisy Chain" backplane test systems
---
---
MDA & ICT
Electrical Test Systems
---
Testronics' model 406 MDA / Analog ICT test systems provide an advanced test platform while staying well within today's tight budgets.

---
Non-Contact scanning of the backplane provides
a fast and reliable method of detecting
Backdrill and Compliant Pin Defects
---

The Model 603d was developed specifically to detect Backdrill and compliant pin defects on large, complex backplane bare boards and assemblies. Here are just a few examples of pin defects the 603d can reliably and repeatably detect:
Backdrill Depth Defects
Backdrill Position Defects
Male Pin True Position Defects
Broken pins
Wrong Height Pins Defects
The Model 402LV Backplane Test System provides for up to 24,576 test points on the top side grid, allowing you to reduce fixture cost by 10% - 20%
---

Top Side Grid with stripper plate removed